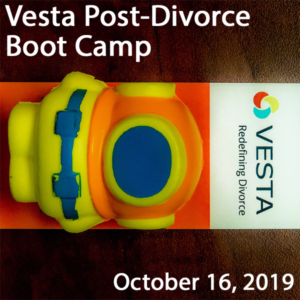 SkylarLaw & Mediation will be hosting a VESTA Post-Divorce Resource Night on Wednesday, October 16, 2019, from 6:30 PM to 8:30 PM at The Collaborative Outpost located at 9 Main Street, Southborough, MA.
Beth Aarons, Estate Planning Attorney will be presenting along with Timothy Monahan, Lisa Dahl and Susan Trotter.
Vesta welcomes you to another of our Divorce Resource Nights! These free events are educational, social and totally empowering! In a welcoming and comfortable setting, you can:
Speak one-on-one with caring and experienced professionals in the fields of divorce law, finance, real estate, parenting, nutrition, relationship coaching, therapy, fashion, fitness and more.
Hear professionals describe how they can best help you.
Enjoy complimentary light fare and refreshments.
Meet other attendees who are in various stages of divorce or separation.
Agenda:
6:30-7:00 pm: Check-in; meet and greet with Vesta professionals and other attendees
7:00-7:30 pm: Welcome/Short introductions by the professionals
7:30-8:30 pm: Individual conversations with the professionals & socializing
Please RSVPwith Deanna at Team@VestaDivorce.com OR Reserve your spot through Eventbrite here.